Ok,
Anyone can rough it in the bush and TBH a lot of us will have tried Backcountry freezedry meals ( Roast lamb + Veggies is my favourite)..
But a trip out with some real food is nice once in a while so here is how to prepare a Steak and Kumara dinner.
Ok find a good site for your fire...
I tend to use the similar technique each time for my fire lay..
I start by clearing where I'm going to have the fire.. Then a base of thumb thick twigs to act as a base then lots of thin dry twigs.... I often use wood shavings or feathersticks to act as kindling and really fine shavings to act as tinder to catch a spark from a ferrocerium rod.... I also like to split wood... All of the above is how I 'do' it. It's not right or wrong but I enjoy the ritual and also get to practice skills and use my knife a bit... TBH a bit of innertube and a BIC lighter would have the same effect...
Below is my fire lay and I've split down some Kahikatea to act as kindling / fuel for stage 2 when the fire is established...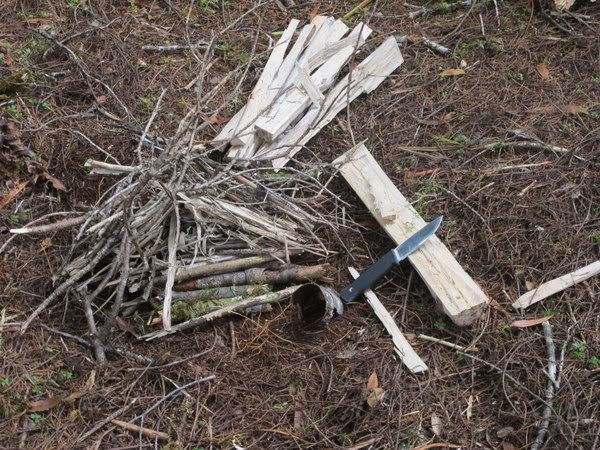 Here I've introduced the flame into my tinder and fire is begining to get established....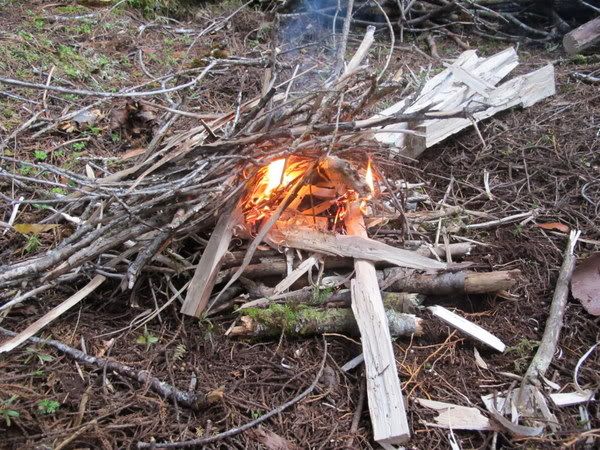 After a short while it's on with the thicker kindling / fuel.
I've used a teepee style fire lay here but there are lots of different fire lays you could use.
In the background is some of my fuel supply for later a good distance from the fire. Some of it is sawn. I really like the combination of a folding saw and fixed blade knife as you can keep a campfire for one fed with these two tools.
Ok onto the cooking...
Kumara is simple once the fire has an established ember bed you can place the Kumara in the embers.. I used tin foil but you could be more creative and use all sorts I guess....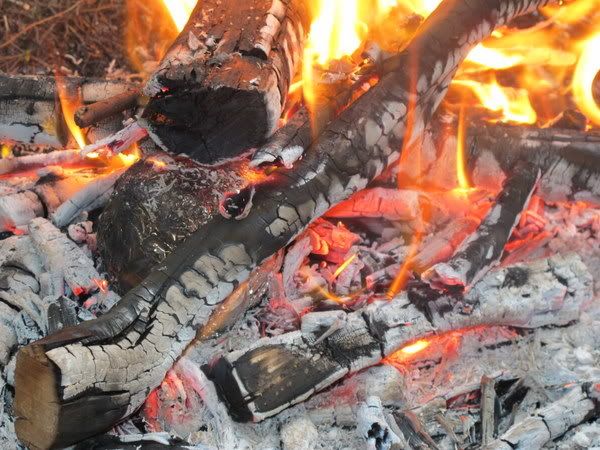 Once the Kumara has been in the fire a while next comes the steak...
Cooking on an open fire is great and a lot of cooking doesn't require lots of flames often an ember bed is better.
I took along a Cast Iron Skillet. Cast Iron is great to cook on on a fire as it heat evenly and holds it's heat..
So onto the embers went the pan and in the pan went the steak...
The skillet is well 'seasoned' and non stick so the steak can cook in it's own fat....
At the oppertune time remove the Kumara and enjoy the Steak....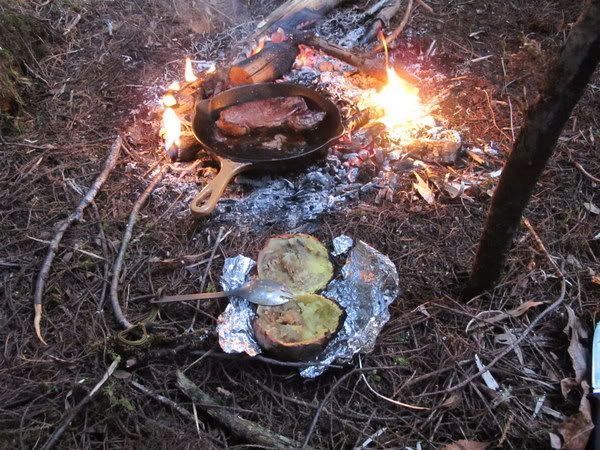 After that you can add more wood to the fire and as night falls dream by the fire with a full belly...
Next day you have to police up the fire and water down the ashes and clean up the fire site...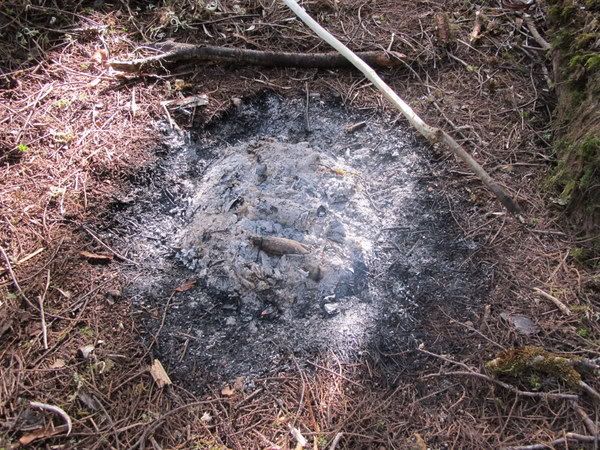 Leaving the area as you found it with no trace of a fire....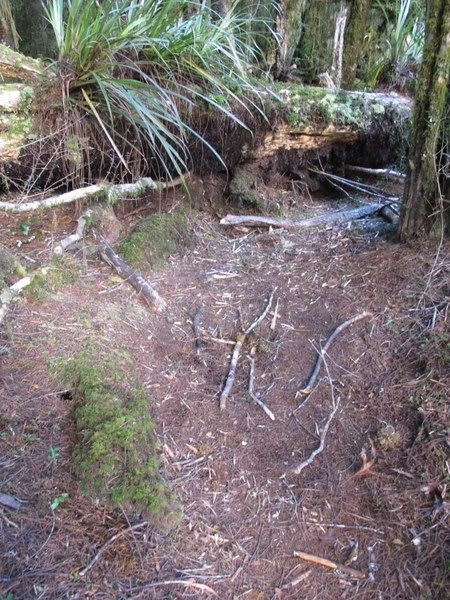 That's a bushcraft way to cook a steak dinner in the bush...
Enjoy...
John