Well I must say it looks to be of very good quality.

It consists of a plastic case, 5 stones (Extra coarse, coarse, medium, fine, extra fine), 5 guide rods, knife clamp, hone oil, spare screws and instructions.

The case (the Leatherman is 4 inches long):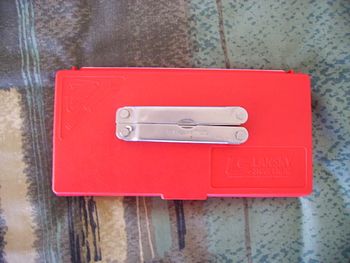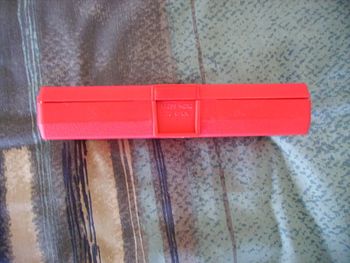 How it all packs inside: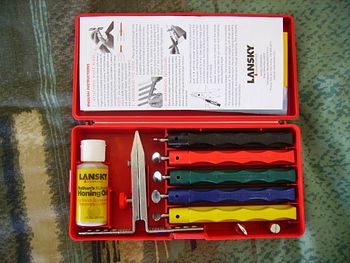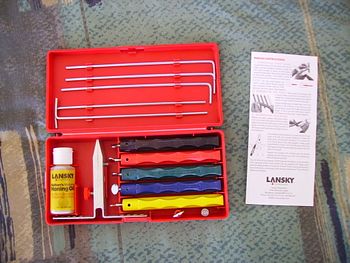 The stones, from extra fine at the front to extra coarse at the back:



How the stones attach to the guide rod: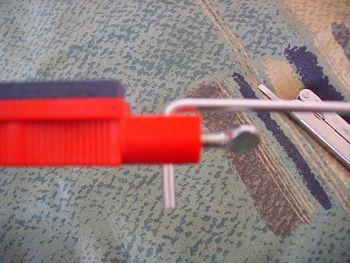 The spare screws:
http://i253.photobucket.com/albums/hh71/dhit/Lansky%20Deluxe%20Shar...

Clear instructions: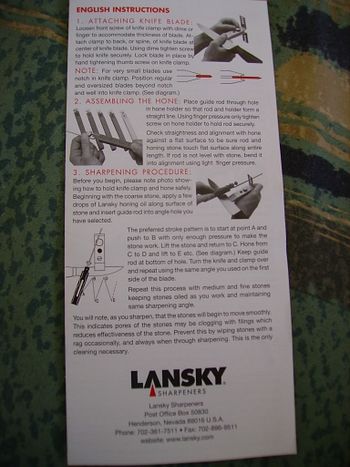 A guide to the sort of angle you should have for the knifes intended use: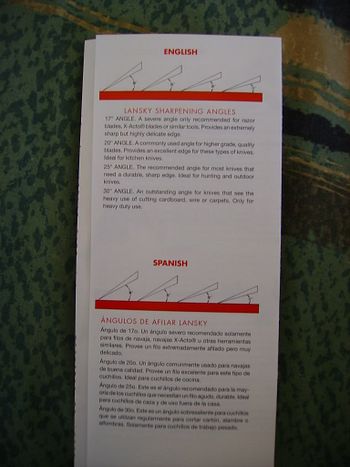 The clamp and stone with different knives, the clamp is adjustable for the blade angle, and holds the knives firmly: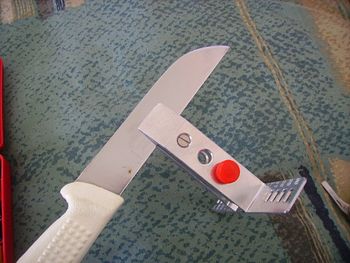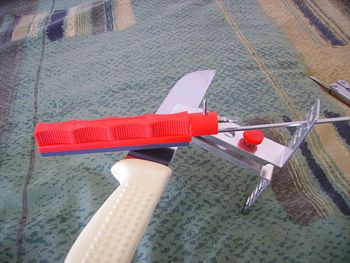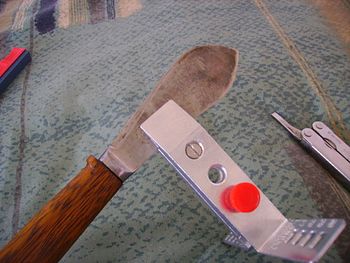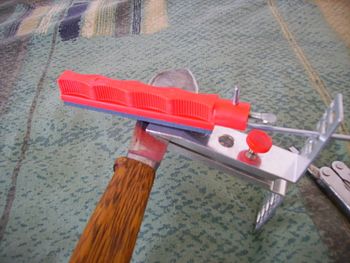 All up, I am pleased with it, I found I only needed the extra coarse on one blade so far to set the edge properly, on most of the knives I sharpened (and I sharpened every knife in the house! :D: New toys are great), I found the medium was the roughest I needed.

The honing oil was great, and should last ages as a drop was all I needed on each stone.

The extra fine stone is just  like it says, extremely fine, polishing the edge to a razor point.

I like how there is a guide rod for each stone, saves mucking around changing it to the next stone.

There is a limit to the size of the knife you can sharpen with the guide, but the stones can be used on their own like a file.

So in summary, this is a great bit of kit that is well packaged, good quality and easy to use.

No excuses for a blunt knife in the house now.